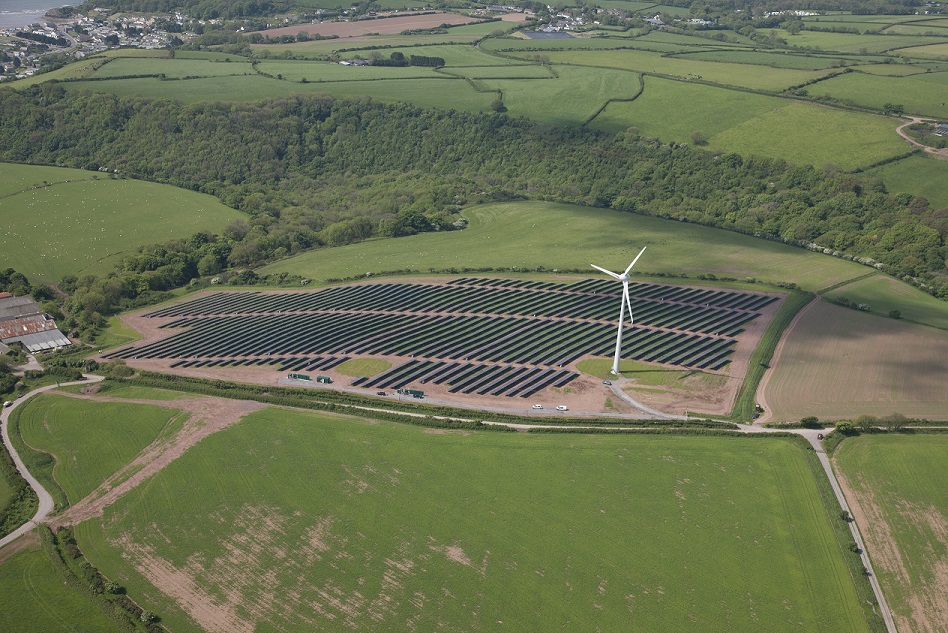 Electricity and heat generator and retailer Vattenfall is developing a third party model for energy storage deployment which will see the Swedish firm deploy batteries alongside UK solar farms.
As the company prepares to deliver its first battery storage project in the UK at the Pen y Cymoedd wind farm in Wales early next year, Vattenfall recently revealed that it is already in talks with a number of solar farm owners.
However, the Swedish state-backed company is finding that a number of solar farm owners are holding on to the additional capacity on their grid connections, originally intended for additional solar build-out under the Renewables Obligation (RO).
With this subsidy now closed, some are thought to be overstating the value of the capacity – effectively now a stranded asset – in an attempt to maximise any potential offer or revenue from Vattenfall or companies like it seeking to develop energy storage.
The model taps into Vattenfall's development approach of co-locating new projects with existing assets to leverage their grid connection. The company has already praised the potential of co-locating solar with wind after its Parc Cynog site showed good performance within its first 18 months.
However Gunnar Groebler, senior vice president of Vattenfall's wind business division, explained to Solar Power Portal recently that changes to solar subsidies meant it was difficult to develop further solar projects.
"[The UK] is not the prime country for solar PV, even with the shared infrastructure the business case is not adding up," he said.
"It's a cost game… it's going to be difficult unless costs come down further. I think they have come down both on solar and wind dramatically but we're not there yet on a fully merchant project."
This has led to the developer turning its head to energy storage and while negotiations continue with existing solar farms, Vattenfall is also investigating using the additional capacity of onshore substations built for its offshore wind farms as a route to deployment for its own new energy storage projects.
The company has also entered plans for a new battery project to be located at the Ray wind farm in Northumberland into pre-qualification for the next capacity market auction.
"The co-use of infrastructure is for sure something we're going to continue with, not only in the UK but across the entire portfolio," Groebler added.