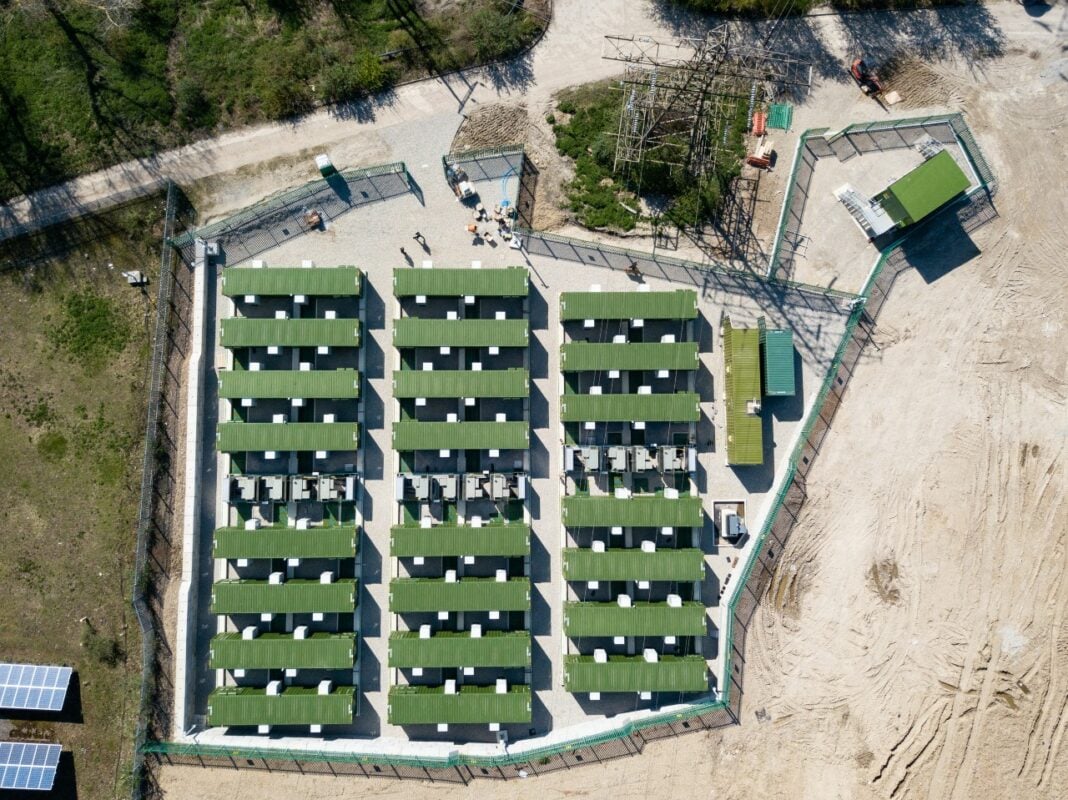 International EV fleet and battery storage specialist Zenobē has today announced that construction has begun on three battery storage projects at Blackhillock, Kilmarnock South and Eccles in Scotland, which will total £750 million of investment.
The sites are set to be "the first commercial contracts in the world to use transmission connected batteries to provide short-circuit level and inertia," according to the company because of their commitment to providing 4.4GVAs of inertia.
As renewable generation in the UK continues to displace gas and coal generation, the need for new sources of inertia is particularly key. For example, battery energy storage recently stepped up during record high wind generation that lead to low inertia on the system.
"Our projects at Blackhillock, Kilmarnock South and Eccles are world-firsts for battery storage, addressing a key, complex hurdle to the uptake of renewables in an innovative way and pushing forward our progress to energy independence and a zero-carbon grid," said co-founder and director of Zenobē, James Basden.
"At a time of increasing energy prices and the need for greater energy security, this is the type of investment which the UK needs now to drive growth, and which will enable both the country and Zenobē to become leaders in delivering the energy transition."
The three projects have also been contracted to provide stability to the National Grid Electricity System Operator (NGESO) and help improve the reliability of the UK's renewable power system.
Phase one of the Blackhillock and Kilmarnock South projects will go live in the first and second half of 2024 respectively, totalling 400MW/800MWh. Eccles, which is due to go live at the beginning of 2026, will have a capacity of 400MW/800MWh.
Once fully operational, the three sites will be added to Zenobē's portfolio in Scotland, which includes the 50MW/100MWh battery storage asset in Wishaw. According to Zenobē this will bring its total portfolio in Scotland to 1050MW/2100MWh.
Outside of Scotland, Zenobē have recently begun construction of a 24MWh battery storage asset in Swindon.