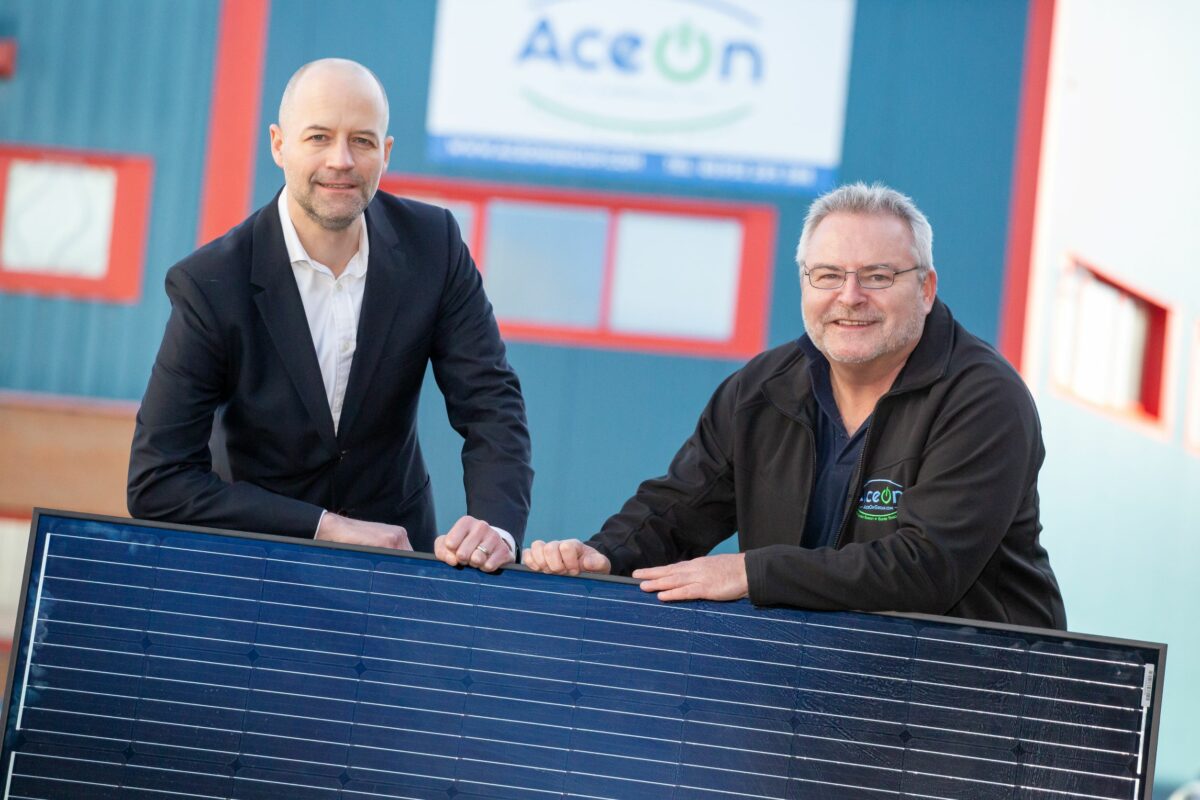 Energy supplier Rebel Energy and renewable technology company AceOn have teamed up to install solar and battery storage systems in social and affordable homes.
The installations will help lower bills for the tenants, and offer local authorities and housing associations a path to reduce emissions as well as an additional revenue stream for the landlord, the companies said.
AceOn will install the solar and battery energy storage systems, while Rebel Energy will provide smart meters, operating and billing to customers.
"Energy costs are rising rapidly and we are all feeling the pinch. But for some households, these price increases are completely unaffordable, and more people than ever will find themselves living in fuel poverty", said Richard Partington, managing director of AceOn Energy.
Bills are set to go up by 54% in April due to significant increases in gas prices, with the default tariff cap for the summer set at £1,971. Research from charity Resolution Foundation earlier this year suggested that 6.3 million households could face fuel stress due to the cap increase.
Energy prices have also become increasingly volatile over the last week due to the Russian invasion of Ukraine. This could further drive up energy bills going into the winter price cap, with Cornwall Insight yesterday (2 March) suggesting it could go over £2,900.
AceOn has worked providing renewable energy solutions to the public sector previously, and is both an Approved Partner for residential energy storage for the Association of Public Service Excellence (APSE Energy) and an approved Sector Supplier for the National Housing Federation.
Additionally, Partington is vice-chair of Solar Energy UK's national Local Authority Working Group.
"We recognise the potential to deliver social value in local communities through renewable technology, and it's a big priority for us," he added.
"We have previously worked in partnership with public sector organisations to do this, but we are really excited about the model we have developed with Rebel Energy as it takes our work to a new level, bringing benefits for tenants, social and affordable housing providers and the environment. It's win, win, win."
Rebel Energy is planning a full customer launch in 2022, having pushed back onboarding customers in October 2021 due to wider market conditions. In a letter at the time, the company laid out its plans to cut back on overheads and focus on its technology platforms and securing intellectual property in the short-term.
The move followed the start-up supplier raising 157% of its crowdfunding goal within a week in March 2021, with more than £220,000 raised. The company was first unveiled in August 2020 by CEO Dan Bates – who worked at BP for 17 years previously – when the company partnered Blue Prism.
"Our new partnership deal with AceOn is aligned to our vision of being an integrated energy company, making energy more affordable for everyone," said Bates.
"The link up with AceOn allows us to create clean energy and distribute it to the public at a lower cost. There is much more work to do to transition to renewables completely, and not rely on fossil fuels, but we are now able to offer greener choices to those who will benefit from it the most."
The companies worked on the business model for the social housing offer for 12 months, and have plans to launch a version of the model for private landlords and tenants in the future.
A number of companies have looked at solar and battery energy storage offerings for social housing previously, including SMS, which launched a fully financed solar generation and smart battery storage solution for social housing called Solopower in March 2021.