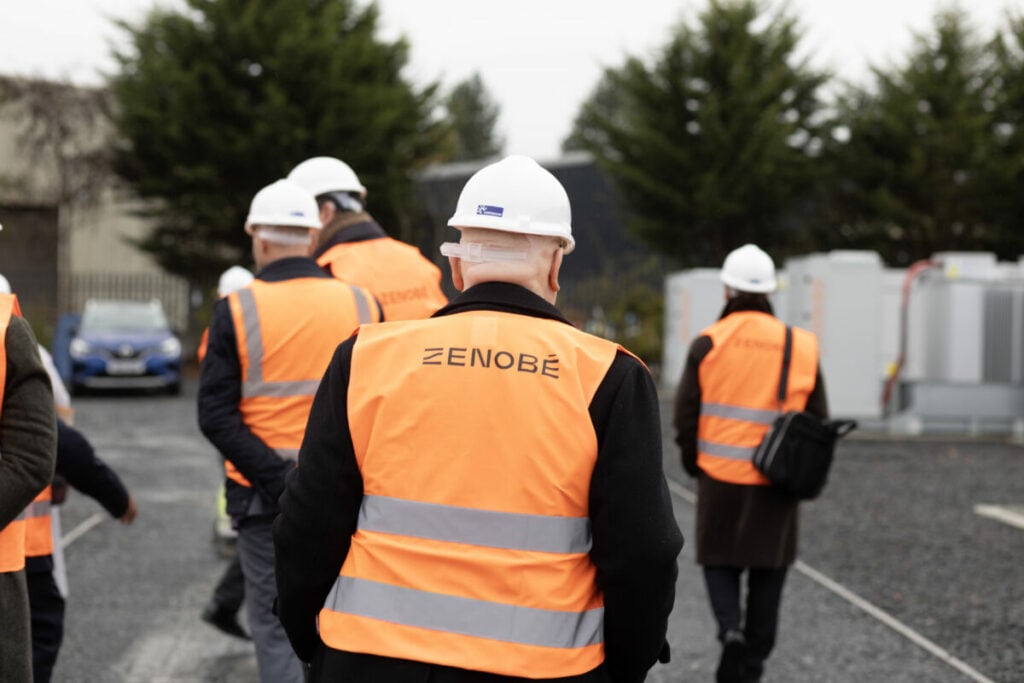 Zenobē yesterday (15 November) officially opened it's 50MW/100MWh battery energy storage system (BESS) in Wishaw, North Lanarkshire, Scotland.
According to the developer, the battery is "one of the largest" in Scotland and the first to connect directly to the transmission network.
Construction of the Wishaw battery asset began in April 2022, with the intention that it will also be used as part of National Grid ESO's Constraints Management pathfinder, helping to identify and tackle challenges around transmission capacity in the region.
This is the first of Zenobē's £750 million portfolio of batter storage projects to go live in Scotland, including Blackhillock, Kilmarnock, and Eccles, which began construction in September and are all due to come online in the coming three years.
Phase one of the Blackhillock and Kilmarnock South – set to go live in the first and second half of 2024 – will hold a total capacity of 400MW/800MWh. Whilst Eccles, due to go live at the beginning of 2026, will have a capacity of 400MW/800MWh.
"The Wishaw site inauguration represents a significant milestone for Zenobē and Scotland's renewable energy ambitions as we seek to double Scotland's storage power capacity," said James Baseden, co-founder of Zenobē.
"Battery storage is essential if the UK is to improve its energy security and bring down costs for consumers. By capturing and storing excess energy with sites like Wishaw, we can power homes, buses and trucks with energy that would otherwise have been wasted.
"Our recent successful capital raise provides the funding and Wishaw going live is the first step in this journey.
"We are pleased to work with our partners Fluence, Centrica, H&MV and Santander UK to deliver this project that will enable even more clean, renewable energy to flow safely and reliably through the electricity network to power homes and businesses in the wider Glasgow area and beyond."